Can you believe its Wednesday August 3rd 2011? I cannot...my life seems to be just flying by.
Anyways, I am glad you guys liked my
Muggle Monday Morning
welcome ( haha
tongue twister
)
You know I love
those things
...and in all truthfulness I kind of have absolutely nothing to blog about. Yep, no
giveaway,
no new awesome
cookie
,
burger
, or even
Popsicle
recipe. Just plain ol' boring Lauren life today. Lauren life and a serious food rut!
Love lemon ice water! anyone?! love?!
Deal with it please dear friends! I have been busy! but I try....really I do :)
At least we can PARTY it UP a bit (since it is Wednesday ya'll)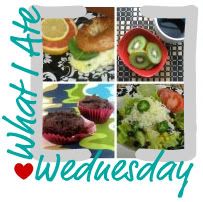 I have been abit of a copy cat to tell you the truth....I have been eating the same things lately because I am soo busy and have little time to prep or even think about food. (*Angry Face*)
But, even with little time I have still found time to creep other food bloggys and there amazing eats, read and finsh
Harry Potter
4 ( yes I am still addicted!)
....and clean out my garbage dump of a room! Yipppe!!
Is your room a dump? please let me not be the only one...
Ok! onto the party... (which needs music of course!)
Heck yes this party is with Destiny child. You know how I feel about
Beyonce
....and delish summer salads! Which is cool because I have been eating
this bomb tuna salad
for lunch every week! So easy and delish...make this please!!
Beyonce/Destiny Child fan? Best summer salad in your opinion?
Addicting!
How about an amazing breakfast...I have been rotating around these lately...
Pancakes?
Oatmeal?
French Toast?
And
eggs
!
Yes. I am in a food rut...and I could NOT care less! I like what I like
- Hence the blog name right?
Yes my friends my breakfast, lunch and dinner may revolve around certain foods, but it is working for me at the moment. At least I can come home to yummy foods any time! Thanks Mom and Dad :)
Baked beans with sauteed veg...yes please :)
How about you? do you prefer certain foods at certain times?
Do you have to have a certain food everyday?
Thanks for bearing with my rut! Love cha...
-Lauren