I wish I could tell you my eats today were super exciting and original!
But sadly they are not....I am blaming it on school, work...and midterms....
I tried to make this post somewhat interesting though with a few good pictures from yesterday...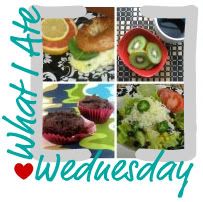 Even if they didn't turn out the way I wanted!!
Yes, its a tweety spoon, and my favourite yogurt,
BUT, thats NOT all....duh!

 BAM
CLOSE UP
Pumpkin Spice Pancakes! Sounds exciting, but as you can see, kinda failed....I was to impatient to eat them....and flipped them to early....every single one.....
Anyone relate to this?

Dressed up with raspberries, chopped brazil nuts,
leftover yogurt and pumpkin seeds
Lunch:
Hugh salad bowl to lug to school!!
Gotta keep up my strength for those
midterms popping up!
What's keeping you busy right now? School? Work? Family?
How do you deal with all of it?
Enjoy your Wednesday folks!
Eat something pretty, make up for my eats!
Have an excellent day :)
-Lauren.