BEANS! SOUP!
And WIAW.....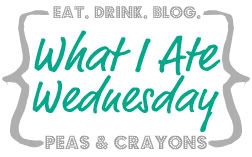 geeez, what a
party!
So....I really didn't take any pictures of my eats this week, sorry folks! Midterms and such have got the better of me! So, how about to make it up to you I share TWO super sweet recipes for you to try?
First, amazing baked beans, they are vegan, addictive and amazing!

Maple Baked Beans
From here.
Ingredients:
6 cups cooked navy beans
2 large sweet onion
4 tbsp blackstrap molasses
6 tbsp maple syrup
4 tablespoons regular mustard
4 tablespoons apple cider vinegar
2 cups canned diced tomatoes
Handful of dried cranberries
Directions
: Rinse and drain navy beans or soak and cook dry beans according to package directions. Slow-cooker method: Throw drained and rinsed beans into the slow cooker. Chop the onion and place the onion, molasses, maple syrup, mustard, vinegar, salt, tomatoes, and cranberries into the slow cooker and stir well. Cook over high heat for about 4-5 hours (however they can be eaten after just a couple hours of cooking), or cook them on the lowest heat setting for 7-8 hours. Stir ever hour or two!
Second, a warm carrot soup! Excellent for any meal
and perfect on cold fall days!
-both rock socks-which is good.
So good.
Ingredients:
3 tablespoons olive oil
2 onions, peeled and chopped
3 cloves garlic, peeled and crushed
5cm (2 inches) ginger root, peeled and grated
1 tbsp cumin
2lb carrots, peeled and roughly chopped
4 cups vegetable stock
Method:
Gently cook the onion and garlic in the oil in a large pan, stirring, until softened. Stir in the ginger and curry powder, and cook for another minute. Add the carrots and a little of the stock, and cook for another minute or two. Add the rest of the stock, bring to a boil, and simmer for about 45 minutes. Cool slightly, then blend until it turns into a thick soup. Return to the heat and cook gently, stirring, until hot.
Like it, Love it, want more of it! One more midterm to go! Happy WIAW folks!
-Lauren.